TrinkXtrem – Strategies for adapting the public drinking water supply to extreme events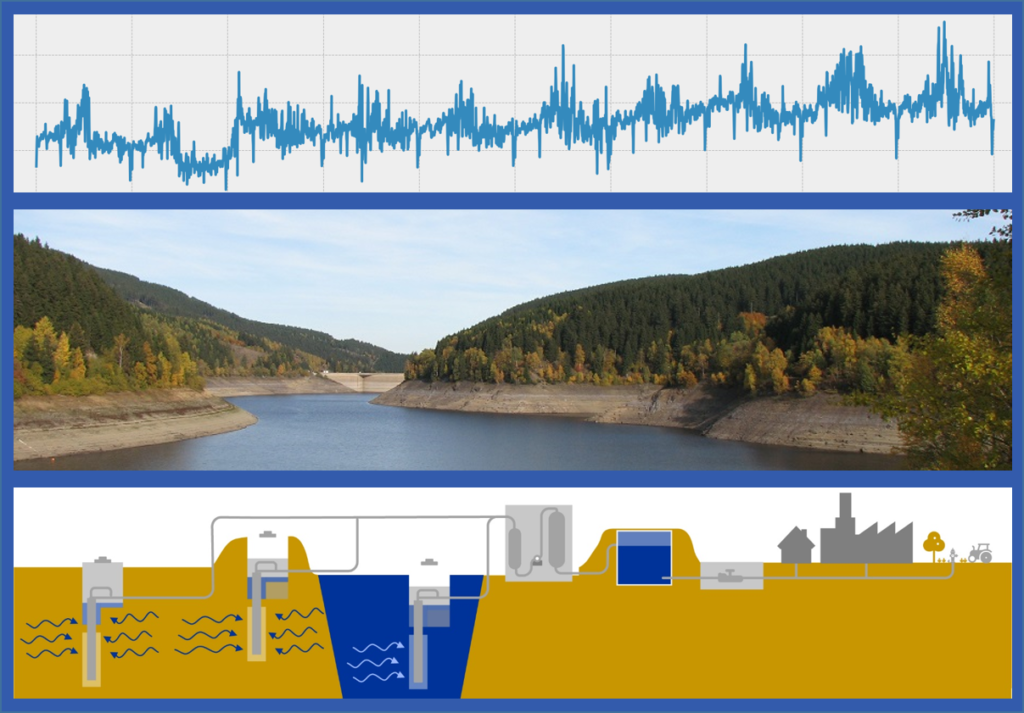 Extreme hydrological events raise increasing challenges to the public drinking water supply. The well-documented periods of drought in recent years are current examples of significant quantitative and qualitative impairments of the raw water used by the waterworks to supply the population with drinking water. Water suppliers and research institutions are cooperating in the research project TrinkXtrem to adapt the management of the drinking water supply in Germany to extreme climatic events. This allows anticipatory reactions to special hydrological situations. The research work focuses on four topics. The first topic, water resources, focuses on quantitative and qualitative effects of extreme events on the raw water resources of the waterworks. The second topic operation issues relating to the operation of the raw water collection, treatment and distribution systems are themed. The third topic, water requirements, deals with monitoring water requirements and forecasting them. The fourth topic develops new concepts for price management, risk management and provision. The project consortium consists of ten partners and five associated partners. The water supply companies involved in the project supply almost 10 percent of the German population with drinking water.
The aim of the research project is to develop methods, precautionary concepts and transferable practical tools to manage extreme events in water supply and water management. Relevant sub-areas of water supply chain such as raw water extraction, treatment, distribution and water use are addressed as well as the different types of raw water such as groundwater, spring water and surface water. An exemplary implementation will take place in representative model regions of the German regional and long-distance water supply. This allows other regional and long-distance water suppliers to adapt their site specific requirements in a practical manner. Ultimately, the project should also provide impulses for standardisation of processes for the water utilities, e.g. in risk management and for cooperation between water suppliers and authorities during extreme situations.