Inno_MAUS – Innovative instruments for managing risk of pluvial floods in urban areas
Pluvial flood risk in urban areas is omnipresent in Germany. Usually, these events are triggered by short-term extreme convective precipitation exceeding the local infiltrationcapacity. Sealed surfaces and the drainage infrastructure facilitate the focused surface runoff leading to floods.
Integral pluvial flood risk management combines quantitative high-resolution hazard and vulnerability analysis, model-based prediction and early warning, targeted risk communication and structural measures. However, the implementation of this concept remains difficult. This is mainly due to the lack of efficient, scalable and transferable tools as well as missing synergies and interfaces between the different components of  pluvial flood risk management.
"Inno_MAUS" aims for the development, provision and integration of innovative digital tools to manage urban pluvial flood risk. These tools are to be applicable for early warning as well as for planning and precautionary measures. The implementation of the tools will be demonstrated for the cities of Würzbug and Berlin.
The project has five sub-goals:
Transparent and open digital interfaces enabling the integration of the pluvial flood risk management
Increasing the reliability to quantify and predict convective heavy precipitation events
Quantification of urban runoff and potential retention areas across spatial scales
Using artificial intelligence to efficiently simulate runoff dynamics
Starkregenspezifische Schäden an Gebäuden und Infrastruktur abschätzen.
Four working packages develop specific digital instruments to achieve these goals and one working package develops interfaces for integration and coordination. Two show cases will show the "best-practice" for pluvial flood risk management in the cities of Würzburg and Berlin.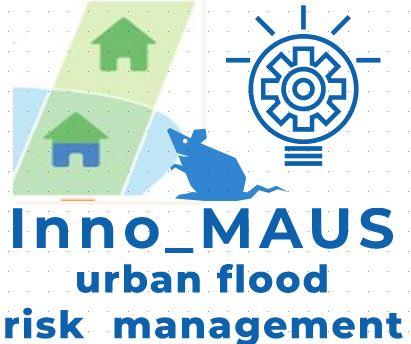 Coordinator:
Prof. Dr.-Ing. Axel Bronstert
Universität Potsdam
Partner Institutions:
Universität Potsdam – Lehrstuhl Hydrologie & Klimatologie
Universität Potsdam – AG Hochwasserforschung
Universität Potsdam – Lehrstuhl Geographie & Naturriskenforschung
TU München – Lehrstuhl Wasserbaus und Wasserwirtschaft
TU München – Lehrstuhl für Signalverarbeitung in der Erdbeobachtung (Zhu)
KISTERS AG, Aachen
Orbica UG, BErlin
Associated Partners:
Bacrisches Landesamt für Umwelt
Berliner Wasserbetriebe
Senatsverwaltung für Umwelt, Verkehr und Klimaschutz Berlin
Stadt Würzburg, Fachbereich Umwelt- und Klimaschutz
Project period:
01.02.2022 – 31.01.2025