DryRivers – Objectives, requirements, strategies and tools for sustainable low flow risk management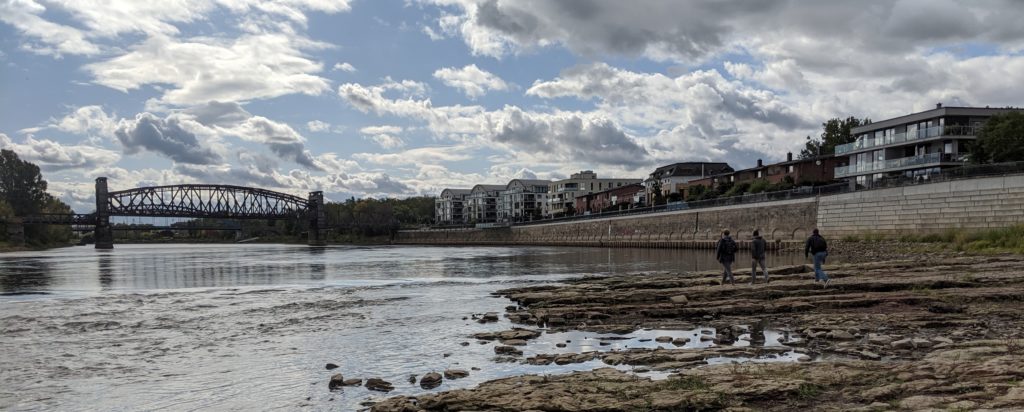 The dry summers of 2018 and 2019 brought lowest discharges and water levels in many European rivers. Besides the hydrological aspects, low water periods lead to extensive economic and ecological consequences. Restrictions on shipping, reduced electricity generation from hydropower or limited use of industrial water can cause considerable economic losses. From an ecologic perspective, important consequences of reduced low water flows include restrictions on migration opportunities, an extreme deterioration in oxygen supply and a complete drying of a river.
Many stakeholders are affected by low flow events: Authorities and different water users. But there is a lack of fundamental prioritization and solution strategies for dealing with the scarce resource of surface water. The following questions arise: Which water use has which priority and what are effective measures for mitigation?
Within this scope of low flow management the joint research project DryRivers, with partners from University of Applied Sciences Magdeburg-Stendal (project coordination), RWTH Aachen University, the umweltbüro Essen and LimnoPlan (Erftstadt), will spend the next three years researching and developing tools at the Selke, Rur and Elbe river.
The overall objective of the DryRivers project is the development of a practically applicable tool which supports authorities in their low flow risk management in an effective, objective and transparent way. The steps from problem identification to a quantitative assessment of the low flow risk as well as the identification and evaluation of sustainable mitigation measures needs to be integrated. Water management criteria, socio-economic and ecological aspects will be equally considered in a multi-criteria framework. In five work packages (WP) we will work on this objective.